Our Early Education Approach
Meeting a Child's Emotional, Social, Intellectual and Physical Needs
Emotional Needs
Children learn best by exploring the world around them through play. Our Educators observe and document the interests, skills and abilities of the children, then plan activities using the "How Does Learning Happen" (HDLH) and "Early Learning For Every Child Today" (ELECT) frameworks. Our activities consider many factors, including society's values, behavioural expectations, cultural and language differences.
Social Needs
We start with a discussion topic, which evolves into infinite possibilities of exploration and learning opportunities. The children learn about themselves and the world around them through investigation and discovery, through activities such as art, music, games, books, puzzles, dramatic play and social interactions. Activities support the formation of self-esteem, confidence and a strong social-emotional foundation. Literacy and numeracy development are introduced and woven through all activities.
Intellectual Needs
Children with different learning styles are given the opportunity to use their particular skills to build on what they already know about the world and to learn new things.
Physical Needs
Sports equipment and playground activities encourage the children to run, jump, climb, ride and explore their environment.
We Believe in Play
Our program philosophy is based on the premise that children learn about the world around them through play (active involvement with other children, adults, and materials). Children need years of experience with real objects and events before they can understand the meaning of symbols such as letters and numbers. Learning occurs as young children touch, manipulate, and experiment with things and interact with people.
The Educators' role is to foster an environment which captures the child's imagination and encourages them to experiment, observe, be active and participate.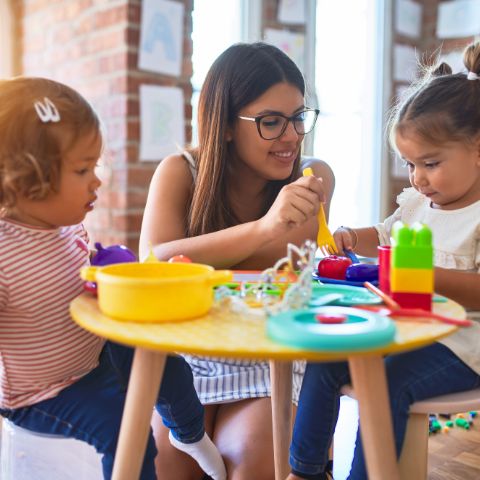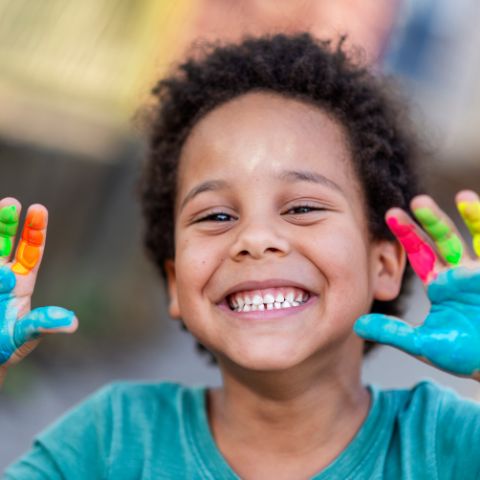 Children spontaneously engage in activities such as block building, painting, or dramatic play, adding pieces of information to what they already know and thereby generating new understandings. Children learn simple concepts and then use these concepts to grasp more complex ideas (the building blocks of learning).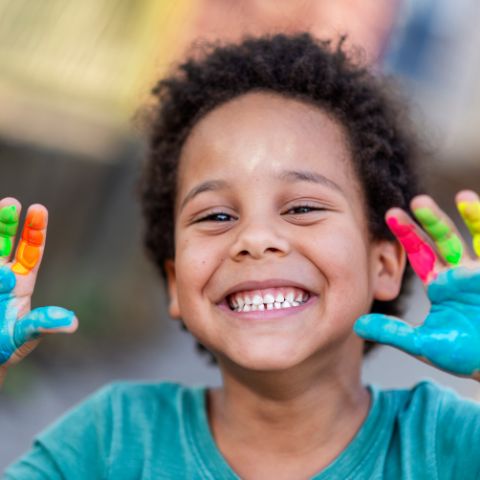 Because our program is designed to maximize individual development and promote developmentally appropriate practices, our activities focus on the process of learning. Therefore, the emphasis is on the experiences of the children rather than the results of those experiences. For example, painting is more important than what has been painted; building with blocks is more important than what is built.
Each child has their own set of possibilities, and we help those possibilities unfold. Days are filled with planned and spontaneous moments of learning. Time is allowed for active outdoor play, imaginative games, independent discovery, and group activities.
Discover Our Child Care Programs
Why City View Centre?
Non-profit agency with the sole mission of providing quality community services.

Program staff are members of the College of Early Childhood Education.

Newly renovated state-of-the-art child care facility.
Have Questions?
Give us a call or send us an e-mail.